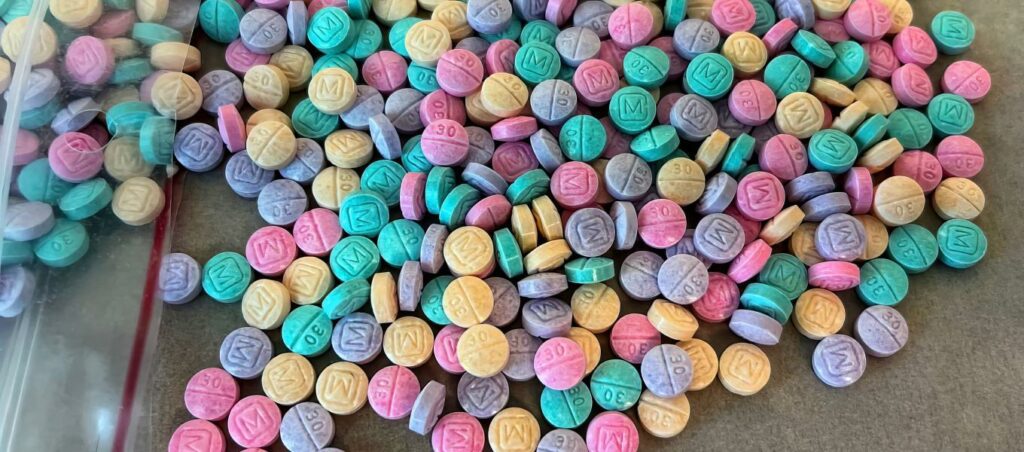 It's that time of year again: costumes, candy, scary movies. This year, however, parents fear that a dangerous synthetic opioid may sneak into their child's candy bag. Rainbow fentanyl is making waves in the media over concerns that drug cartels and dealers are manufacturing fentanyl pills in assorted, friendly colors in an attempt to attract children.
The Drug Enforcement Administration (DEA) raised alarm about the illegal, brightly colored fentanyl pills in late August, claiming that drug dealers were using them to target children and young adults. The DEA did not mention that trick-or-treaters were in danger, but that fact did not matter to most news outlets. The media is scaring parents with alarming reports that fentanyl pills were discovered in an airport hidden in candy bags or that the pills look like "sweet tarts". In California, a child accidentally ingested the drug after he mistakenly got into his parents drug stash, but that case does not fit into the narrative that drug dealers are marketing to children and young adults.
It's only natural for parents to worry that fentanyl, a powerful synthetic opioid, will get into their child's candy haul after all of these sensational news reports. The dangerous drug is 50 times stronger than heroin and up to 100 times stronger than morphine. Only 2 milligrams of fentanyl is enough to cause an overdose, according to the DEA. Fentanyl claimed over 107,622 lives in 2021. 
Despite what experts say, politicians are giving credibility to the hysteria to bolster their political messages. The video PSA that Republican politicians shared before Halloween warn parents that "cartels are coming after your kids, your neighbors, your students, your family members, and your friends." But while rainbow fentanyl is a real threat, it's unlikely that children will find the drug in their candy this (or any) year.
Contaminated candy is a common urban legend that resurfaces around Halloween — a time when children go from house to house and collect candy from the community. Poisoned Halloween candy is not a widespread phenomenon and even known cases don't fit well into the narrative. One such case is that of Ronald O' Bryan, who poisoned his son after giving him a pixie stick laced with cyanide. Another notable case is a woman who gave out arsenic and other poisonous items to children on Halloween, but no deaths were attributed to her actions.
Of course, parents should always be vigilant about what their children ingest. Concerns such as allergies and choking hazards remain a very real threat for children each Halloween, so checking candy is vital for their safety regardless if there is a fentanyl hoax or not.